Blog
Laramar Group Promotes Annie Korenjak to Director of Talent Engagement; Expands Talent Investment Efforts
28 April, 2022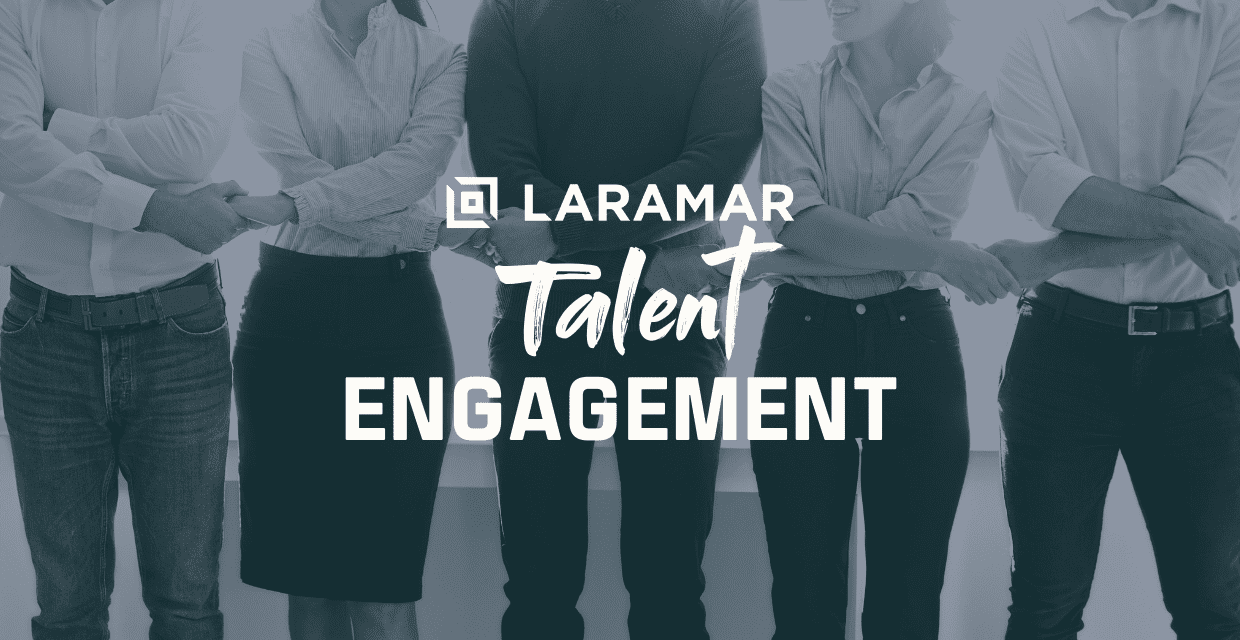 April 28, 2022 – The Laramar Group, a leading national real estate investment and property management company, announced the promotion of Annie Korenjak to Director of Talent Engagement as part of a strategic initiative to expand recruitment and engagement of top talent. The new position is the cornerstone of an expanding Human Resources department that will focus on talent investment throughout the company.
As part of this initiative, Laramar also promoted one employee and hired two others. The four employees are based in the company's Denver office.
In the new role, Ms. Korenjak will manage multiple human resources initiatives that have been added or expanded over the past few years to recognize and support employee achievements, wellness, and diversity. Those programs include: Recognize, Laramar Wellness, the Culture Committee and the Make It Matter Equity and Inclusion program. She was previously HR Business Partner, a position she held since 2019.
In June of 2021, for the first time, Laramar launched a medical plan option for employees that is 100% funded by the company. The first Laramar Wellness Initiative launched in July of 2021 and to date has hosted seven different events for coworkers to participate in, ranging from a companywide 5K to attending wellness webinars. This initiative has resulted in increased employee interact and enthusiasm about health and wellbeing. About 40% of the workforce has participated in some way with Laramar's Wellness Initiative and participation has grown in the second year of the program.
Laramar's footprint includes more than 150 multi-family communities in more than 20 markets from coast to coast. Laramar also invests in the medical office and life sciences sectors through its Laramar Medical Office Fund I. The company has corporate offices in Chicago and Denver.
"Our employees are the foundation of our company and play a critical role in supporting the residents in our properties, as well as our business partners and suppliers across the country," said Jeffrey Elowe, CEO of Laramar. "We are dedicated to expanding our efforts to recruit, engage, and retain the best talent and build a strong company leadership pipeline for the future."
As part of Ms. Korenjak's new position, she will also initiate programs that align with feedback from the company's more than 400 corporate and property-level employees. "I am excited to be bringing on Annie to this new role at Laramar as we continue to build on the strong, employee-centric culture that has made this a great place to work," said Amy Pagett, Vice President of Human Resources. "Over the past two years we have all learned the importance of bringing people together and supporting an engaging culture that benefits our employees and the community."
As Ms. Korenjak transitioned to her new role, Laramar hired Shannon Sackmann as the company's new HR Business Partner, reporting to Amy Pagett, VP of Human Resources. Ms. Sackmann has extensive experience aligning workplace strategy with operational goals and will be leading a team of two Human Resource Generalists as dedicated resources for the operational team.
Liz Schott was promoted to a Human Resources Generalist after joining the Laramar team in 2021 as a Recruiter. She will oversee employee relations and engagement and provide recruiting support to hiring managers in Illinois, Colorado, Minnesota, New Mexico and Texas.
Lauren Treacy was hired as an HR Generalist and will be a dedicated resource to the company's operational leadership and employees in North Carolina, Virginia, Florida, Oklahoma, Alabama, Missouri, Wisconsin, Maryland and with one property in Illinois. She was formerly a HR Generalist at Circuit Media, a design and communications firm in Denver where she focused on initiatives to support positive work experiences.
Laramar was ranked in the nationwide Top 50 Best Places to Work Multifamily® for the past three years. The annual list is published by Multifamily Leadership. The Best Places to Work Multifamily® program recognizes those companies who have established and consistently foster outstanding workplace environments.
Among the employee-focused benefits Laramar has added recently are streamlined operating hours to allow leasing offices to close on Sundays, doubling the number of paid holidays for a total of 14 per calendar year for full-time employees, and increasing employee surveys to gauge opinions and feedback. The company has 328 employees across the country.
"Our employee feedback shows that people overwhelmingly appreciate the level of respect and trust shown within the company," said Korenjak. "Employees tell us that feedback is heard and acted upon and that the company is always looking for ways to recognize and support employees and their contributions. From our focus on company culture and inclusion to adding a zero-dollar healthcare plan option, Laramar goes the extra mile to recognize and appreciate people."
This approach is also evident in the positive response from job applicants. During the first quarter of 2022, for example, 93% of candidates accepted employment offers from Laramar.
# # #
Founded in 1989, Laramar Group is a vertically integrated and distinguished national real estate investment and property management corporation with a multi-billion dollar portfolio. For over 30 years, Laramar has delivered an unparalleled level of service to the real estate industry. Laramar has a presence in over 20 markets from coast to coast and maintains corporate offices in Chicago and Denver.
Contact:
Anna Shea
Sr. Director of Marketing
303.991.2625
---
Connect with us
For over 30 years, we've delivered an unparalleled level of service to the real estate industry. Now, we're ready to connect with you.
Contact us