Blog
Laramar Group Purchases 426-Unit Multifamily Property in Maryland Market
03 January, 2022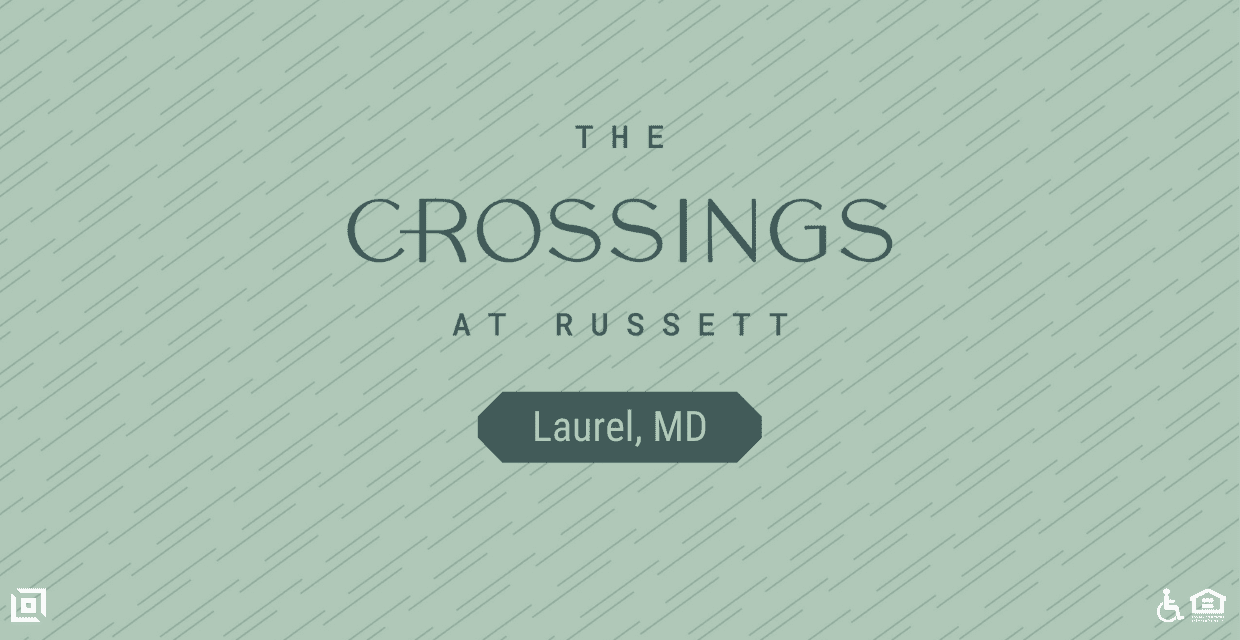 The Laramar Group, a leading national real estate investment and property management company, has acquired a 426-unit multifamily community at 8500 Summit View Road, Laurel, MD. The Crossings at Russett is in Anne Arundel County and provides proximity to the Washington, D.C. and Baltimore, MD metros. The seller was Camden Property Trust.
"The Anne Arundel County market has experienced solid multifamily growth in recent years due to strong employment conditions and its proximity to the Washington, D.C. metro area," said Bennett Neuman, Chief Investment Officer for Laramar. "This is an ideal asset that will support Laramar Group's strategy of upgrading residential communities to better serve the community and increase investment returns."
Laramar purchased the property as a value-add opportunity and is completing a strategic renovation program that will include common area renovations as well as individual unit upgrades. The interior upgrades will include new kitchen countertops, cabinets and appliances, along with upgraded bathroom tiling, flooring, countertops, cabinetry and other fixtures.
The property was built in two phases, in 1996 and 2000. It includes a mix of one, two and three bedroom units ranging from 790 to 1,276 square feet. The residential units include 9-foot ceilings with crown molding, walk-in closets, a mix of gas and wood burning fireplaces, wooded and pool views, garden bathtubs, and flexible space for home offices. The complex is pet friendly and includes a resort-style pool with sun deck, a 24-hour fitness center, grilling stations, a car care maintenance center, detached garages and covered carports.
Anne Arundel County is home to more than 59,000 businesses, including many large government contractors, pharmaceutical companies, and biotech businesses. It is five miles from Fort Meade, one of the largest employers in the state of Maryland.
The multifamily market in West Anne Arundel County has been one of the fastest growing submarkets in the Baltimore Metro Area over the past five years and has a 3.8% vacancy rate.
# # #
Founded in 1989, Laramar Group is a vertically integrated and distinguished national real estate investment and property management corporation with a multi-billion dollar portfolio. For over 30 years, Laramar has delivered an unparalleled level of service to the real estate industry. Laramar has specialized in managing and acquiring multifamily properties throughout its entire company history. The company manages a wide range of properties from high-rise urban to smaller urban neighborhood to suburban garden-style properties and has a presence in over 20 markets from coast to coast. Laramar maintains corporate offices in Chicago, and Denver.
Contact:
Anna Shea
Sr. Director of Marketing
303.991.2625
Link to Connect Media news article.
Connect with us
For over 30 years, we've delivered an unparalleled level of service to the real estate industry. Now, we're ready to connect with you.
Contact us